Your Grainger Representative
Terry Greiner
Account Manager
terry.greiner@grainger.com
Phone: 517-719-0550
Fax: 517-882-7438
---
Your Lansing Community College Contact
Andrew Chambliss
Purchasing
chamblia@lcc.edu
Phone: 517-483-1786
Fax: 585-238-2899
---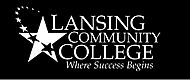 Be sure to sign in on Grainger.com® to view your special pricing
Grainger offers an extensive selection of products—plus solutions and technical expertise you can rely on to support your continuous improvement and cost savings initiatives. Work with your local Grainger team to take full advantage of all that your agreement has to offer.
Contract Information
LCC specific pricing is E&I Cooperative pricing for those registered on Grainger.com
View the Lansing Community College Endorsement Letter.


Services & Benefits
Take advantage of these Grainger services and benefits to help reduce costs, minimize vendors and improve efficiencies:
Free freight* on all orders included in the agreement, shipped via ground transportation
No minimum order limits
Consistent and competitive pricing
24-hour emergency service
Thousands of OEM repair parts
One-stop purchasing
Additional discounts for volume purchases
Inventory reduction
Find out more about Grainger's valuable Services and Resources to help you get your job done.
Existing Account Login


Sign in now
Use your User ID and password provided by your manager. Password is case sensitive.

Forgot password?
We will send your User ID and Password via email.

Not Registered

Contact your Grainger Account Manager if you have any questions about registration or logging in.
Safety
As North America's largest distributor of safety products, Grainger has the products and resources to help you maintain regulatory compliance and reduce workplace injuries.
Additional Solutions