Emergency Readiness




Free Educational Webinar
Free monthly business webinars designed around issues that affect your healthcare organization every day.

---
Trade Shows & Events
Be sure to join Grainger at these healthcare events in 2014.

---

Green Resources
Searching for Green Products? Finding greener products on Grainger.com just got a lot easier.
Easy-to-use online management tools that help you manage safety and risk more efficiently and cost effectively
Tools can help reduce injuries, accidents and exposure to OSHA fines
Save time, money and help create a safer workplace
---
Safety

Safety products alone are not enough to ensure the safety of your employees, patients, visitors and facility. Grainger has expanded its Safety Services to include safety training, first aid replenishment and more. We continue to research and expand our offering based on your needs.
---
Emergency Response and Recovery

In the event of an emergency, call 800-CALL-WWG for Grainger's 24-hour emergency services, including extended hours during major disasters. Grainger provides special services to our customers and their communities during and after emergencies.
---
We provide comprehensive solutions to help hospitals and care centers manage various phases of emergency management.
Featured Webinar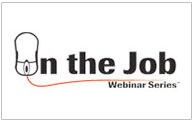 Making Healthcare "Safer" – Active Shooter Prevention & Response
Hospital staff members are exposed to volatile situations on a daily basis from individuals who suffer from psychological disorders, are distraught over the condition of a loved one, or are under the influence of drugs or alcohol. These situations are increasingly escalating to violence, including an increase in the number of hospital shootings. According to a recent study1, shootings have been documented in all types of hospitals, including inner-city, suburban, and rural, and in facilities of all sizes. This dynamic environment and its potential for violent disruption have hospital leadership searching for solutions that will protect their staff and patients.
Making Healthcare "Safer" – Hospital Incident Command System 2014 Revision
The cornerstone of the Hospital Incident Command System (HICS) — is that it enables hospitals to better organize resources, staff, and facilities in order to remain operational during an emergency, and promote the restoration of day-to-day operations. The purpose of this lecture is to not only demonstrate the benefits of using HICS within a healthcare organization, but also to highlight the specific components and goals of the 2014 HICS revisions.
Sustain, Protect and Care for Human Life
Safe and Operational Environment
Response, Recovery and Incident Management