Compare Products

Use the Compare Products Tool to:
Save time by comparing up to five products and their specifications on one page.
Make informed decisions with consistent and complete product information.
Easily select alternate products for discontinued items.

Using Compare Products:
There are two ways to access the Compare Products feature.
Search Results page
Select two or more items within Search Results and click on "Compare".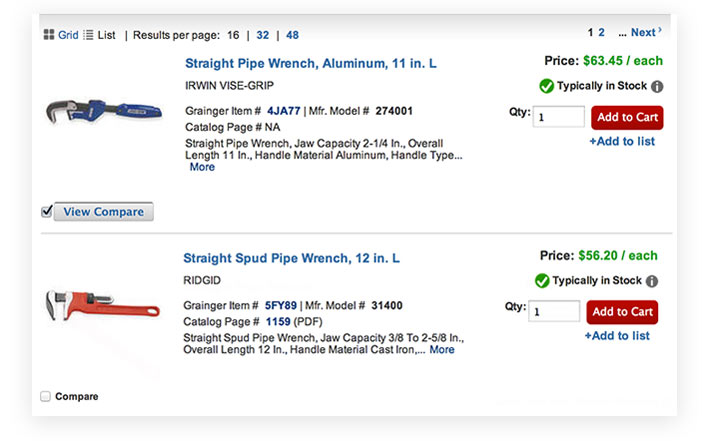 Item Details page
Click "Compare Alternates" on any specific item page to compare the product with its alternates.