ff
Extras you can use
Learn more about our catalogs and other resources that can help you get the most from Grainger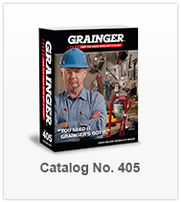 You'll find it all in this latest edition. Learn more about the catalog like how you can order a free copy and get the scoop on some of our hottest bargains.
CHECK IT OUT!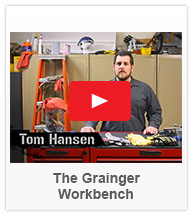 Let our product experts help you with the proper tools and techniques to get the job done right. Check out these short videos for tips on a variety of projects you tackle every day.
WATCH NOW
The place for anything Grainger. Watch lots of great videos spotlighting our products, solutions, and even personal stories of our customers along with other cool stuff.
WATCH NOW
These familiar green pages make finding products easier. Download the online PDF of this index to search by a product's item number to find its Catalog 405 page number.
DOWNLOAD THE INDEX
ORDER A COPY
Quickly find the products you need with these familiar yellow and blue pages. Download the PDF of these indexes to search by the product's name or manufacturer/brand and find its page in Catalog 405.
DOWNLOAD THE INDEX
Product section tabs are a great way to quickly determine what products you'll find in our Catalog 405. Check out PDFs featuring Motors, Electrical, Lighting, Test Instruments, Power Tools, Janitorial Supplies, Fasteners, HVAC/R and much, much more!
DOWNLOAD SECTION TABS
ORDER A COPY