Ask and Answer on Grainger.com®
Want to Learn More?
Find answers to frequently asked questions about Ask and Answer.
View FAQs >
---
Send Us Feedback
We would like to hear from you.
Contact Us >
---
NEW – Find Answers to Your Toughest
Product-Related Questions
You now have the expertise of fellow customers, Grainger staff and other contributors to help guide you through all of your toughest product-related questions.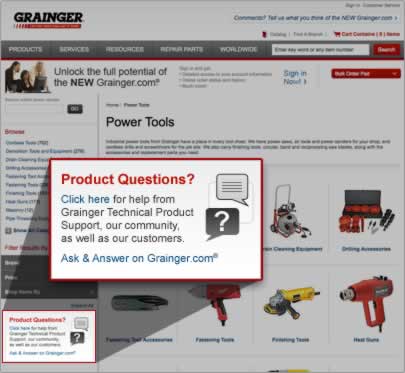 Answers are just a click away when you see this box throughout Grainger.com.
Ask and Answer is easy to access from just about every product page.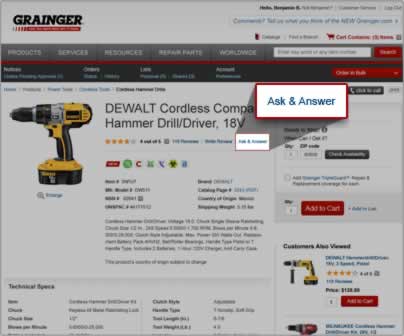 Just look for the "Ask & Answer" link near product reviews on Grainger.com product pages.
You'll get answers you can use about the products you need or you can ask a new question for help.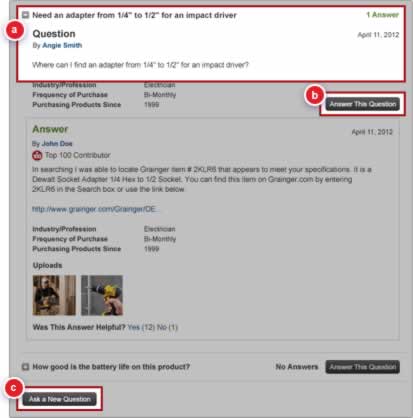 Questions and answers are in an easy-to-read collapsible format.

You can take part by offering your own answers to questions from others.

Ask a new question to get precisely the information you need.
When it comes to wondering how to find and use the right products to get your job done you're never alone with Ask and Answer.