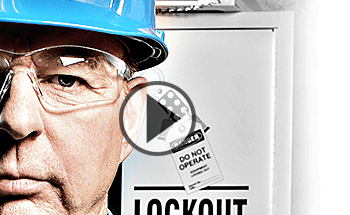 YOU GET IT DONE. GRAINGER CAN HELP.
You're the one they count on to make sure everything stays up and running. We get it. You can't afford downtime. That's why we offer over a million products. And Grainger makes it easy to order from just about anywhere. So you can find what you need fast and get back to what you do best: Getting stuff done.

OUR BUSINESS IS PEOPLE.
People like you. The everyday heroes who get the job done, no matter how big, how tough or how complicated, you're the one who gets it done.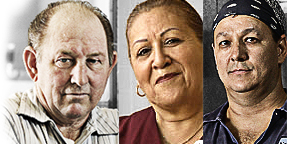 WEBSITE.
You're here! Grainger.com makes it easy to search,
find and checkout. Watch
Grainger.com is also available in Spanish. Shop now.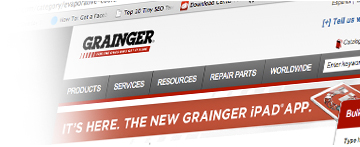 APP.
From your smartphone to your iPad our Mobile app puts the
power to quickly find and order products, view account pricing,and check product availability right in your pocket. Learn More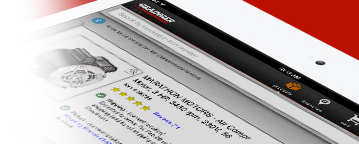 BOOK.
You have a big job. It takes a big book. The Grainger catalog
- a solution for almost everything under the sun.
Get yours here. Or check out our digital catalogs

BRANCH.
Total commitment. That's what you give to the job and the men and women of Grainger's 700+ branches worldwide who are committed to you. Find the Branch nearest you.

DON'T TAKE OUR WORD FOR IT -
SEE WHAT THESE CUSTOMERS ARE SAYING.
WATCH GRAINGER'S COMMERCIALS.