Home / Resources / Safety Resources / GHS

Resources
Your employees are trained.
Now what?
You've made it past the December 1, 2013, deadline, and your employees can now read and interpret the new chemical labels and SDSs. That's great. So what happens next? In 2015, more deadlines are coming. And that means 2014 is the year to get ready.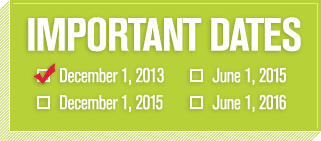 Here's a quick visual of important GHS facts and information. You can also save and print out this infographic for reference.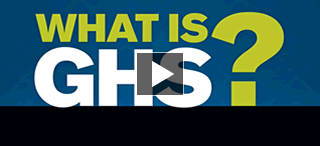 Let us help you prepare your facility for GHS with training materials, identification products and services that will help keep your hazard communication program up–to–date and compliant with the new rules.
Products
Training Materials & Kits
Training from some of the most respected safety training brands in the industry.
Identification
Non-Sparking Tools to Comply with Hazcom Labeling
Get even more details about GHS and the products you can use to improve your hazard communication program.
Training & Services
Grainger can help you manage these and other safety risks more efficiently and cost-effectively with easy-to-use ?online tools and content provided by Grainger Online SafetyManager, including Audits & Checklists, Written Programs, ?Policies & Procedures and both Online and Instructor-Led Training Content.
Written Programs
Hazard Communication Program for General Industry
Hazardous Substances Plan for General Industry
Hazard Communication for Construction Program
Hazardous Substances Plan for Construction
Laboratory Safety Program
Policies and Procedures
Hazard Communication Policy
Laboratory Procedures
Safety Meetings
Safety Data Sheets (SDSs) for General Industry
Safety Data Sheets (SDSs) for Construction
Hazard Communications for General Industry
Hazard Communications for Construction
Hazardous Materials
Safety Checklists
Hazard Communication Program
Hazard Communication: Employee Information and Training
Hazard Communication: General Requirements
Hazard Communication: Labels
Hazard Communication: Material Safety Data Sheets
Hazard Communication: Written Hazard Communication Plan
Hazardous Waste Operations
Online Training Courses
GHS: Understanding Safety Data Sheets?GHS: Understanding the New Labels
Hazard Communication for Construction Employees
Hazard Communication for General Industry Employees
Hazard Communication for Healthcare Employees
Hazard Communication for Laboratory Employees
Hazard Communication for Manufacturing Employees
Hazard Communication for Petroleum Industry
Learn more about Grainger Online SafetyManager
Learn more about Online Safety Training & Tracking
GHS Onsite Training Call Grainger at 855-537-2338