Fire Safety and Protection Equipment
Fire is a serious threat to the physical safety and security of any workplace. Fire protection comes in many forms, from rescue and escape equipment to fire extinguishers and firefighter gear. The fire protection needs of your company will depend on the size and type of business you have, as well as the type of emergency response plan you employ.
Take a look around your facility. Are you prepared for a fire or other emergency that would require a quick evacuation? Flashing lights, alarms and proper signage are just the first steps. You need extinguishers and other fire protection products to help suppress fires and ensure you can pass regulatory inspections. Get everything you need here.
| | |
| --- | --- |
| Top Fire Safety Categories | |
Product Categories

Wildland Fire Hand Tools

Wildland Fire Pumps
Top Selling Fire Protection Products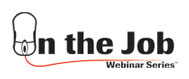 Do you know what type of fire extinguisher is needed at your facility and why? Join Grainger Technical Product Support Specialist and Lieutenant Firefighter/Paramedic, Kent Shea for a webinar on Fire Extinguisher Selection, Use and Maintenance. Topics include how to choose extinguisher type, what UL ratings really mean, how to use an extinguisher and much more!



Ask and Answer Disclaimer:
Grainger is neither responsible for, not does it endorse, the content of any statement posted. Any statements posted constitute the statements of the poster and are not the statements of Grainger.
The statements posted by Grainger employees with the Grainger employee badge represent the views of such employees and are not the statements of Grainger. Grainger makes no representations as to the appropriateness, accuracy, completeness, correctness, currentness, suitability, or validity of any statements posted, including statements posted by employees with the Grainger employee badge, and is not liable for any losses, injuries or damages which may result from any such statements.
Use of any linked web site provided in a post is at the user's own risk. This site should not replace the use by you of any technical product manual or other professional resource or adviser available to you.
The source for the answers given by Grainger in Ask and Answer are based on the information provided with the question, which may not be complete or may not apply to other situations, and based on product literature and informational materials, the content of which is provided by Grainger's product suppliers. Grainger disclaims liability for any information it provides in Ask and Answer which later may be alleged or determined by a court of law to be inaccurate or incorrect.
The answers given by Grainger in Ask and Answer are not intended to replace or supplement any professional, engineering or other consultation services available to its product users. Always read, understand, and follow the product information and instructions provided by the manufacturer. same on category AAA as well